When:
July 20, 2017 @ 9:00 pm – 11:00 pm
2017-07-20T21:00:00-04:00
2017-07-20T23:00:00-04:00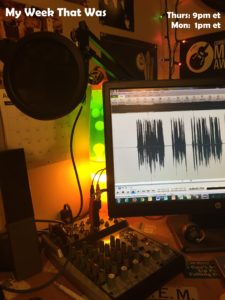 Thursdays 9:00 pm et
Rebroadcast; Mondays 1:00 pm et
What good is the soundtrack to your life if you're the only one who hears it? Join DJ: G.Gone for an auditory excursion though his soundtrack for each week that was. Including, but not limited to: New, Old, Classic, Indie, Obscure, etc. You'll be surprised at what a Radio Station Program Director hears throughout the course of a week!
Visit My Week That Was Archives