#MousePresentsHeavy is volume 1 of MPH: Music Philanthropy and History in the Mosh Pit Hell of Metal Punk and Hardcore. The annual birthday episode manipulates people's heads Friday 18 September beginning 22:00 USEDT from the Isle of Misfit toys with the doormouse, dmf.
Tune in to #MousePresentsHeavy for a celebration of the music that continues to make me metal. Nasty new numbers by Unleash the Archers, Sepultura, Vampire Squid, Gouge Away. Classic cranial crushers by Iron Maiden, Dream Theater, Blood Has Been Shed, Jesus Piece, Locked in a Vacancy, Pangea, Obscura, Origin, All for Nothing, Anomie, Bloodlined Calligraphy, Walls of Jericho, Ithaca. And, rippin requests for Opeth, Wrust, Death, Rolo Tomasi. Plus much more.
Learn about what inspires and influences the doormouse past and present as a percussionist, as a disc jockey, and as a music nerd and how it all ended up here on the show. Plus find out how to give the next generation of musicians and music fans the support they need during the pandemic from the National Association for Music Education (nafme).
MPH is making poseurs hip on your fav socnet, so use @MPHnoise to follow along and bring you best moves for the Friday Night Mosh!
Iron Maiden "Powerslave" Powerslave
Unleash the Archers "Abyss" Abyss (2020)
Dream Theater "Pale Blue Dot" Distance Over Time
Opeth "Deliverance" Deliverance 
Sepultura "Isolation" Quadra (2020)
Blood Has Been Shed "And a Seraphim Cries" Novella of Uriel
Jesus Piece "Lucid" Only Self
Locked in a Vacancy "Mass Media Manipulation" It's Always Darkest
Wurst "the Renegade" Soulless Machine 
vampire squid "Barracuda Triangle" Reinventing the Eel (2020)
 Pangea "a Gateway to Nothing" Vespr 
Obscura "the Anticosmos Overload" Cosmogenesis
Origin "Insurrection" Informis Infintas Inhumanitas 
Death "to Forgive" the Sound of Perseverance 
Gouge Away  "Consider" CWM EP (2020)
All for Nothing "Minds Awake Hearts Alive" MAHA
Anomie "Indifference = mort" Anomie
Bloodlined Calligraphy "Know When to Hold Em" They Want You Silent
Walls of Jericho "No One Can Save You From Yourself" NOCSY 
Ithaca "the Language of Injury" TLOI
Rolo Tomasi "Whispers Among Us" Time Will Die & Love Will Bury It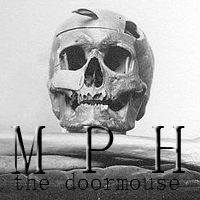 MPH is music, philanthropy and history in the mosh pit hell of metal, punk and hardcore. We are manipulating people's heads and making poseurs hip with a caustic concoction of the mouse presents heavy coming to you from the Isle of Misfit Toys.   Come for to mosh. Experience the pedagogy. Then, do your civic homework.  Conducted weekly by the doormouse, dmf for your melodic, percussive, harmony.