#MensProstateHealth is volume 10 of MPH: Music Philanthropy and History in the Mosh Pit Hell of Metal Punk and Hardcore on Cygnus Radio.  Some of the best beards in music create the soundtrack for Movemeber on an episode to manipulates people's heads Friday 20 November beginning 22:00 USEST (10p), from the Isle of Misfit toys, with the doormouse, dmf.
Tune in to #MensProstateHealth as fantastic facial hair takes center state for our celebration of Movember.  Nasty new numbers by System of a Down, Lamb of God, Sepultura, Year of the Knife, Soilwork, Dark Tranquility, Inferi. Classic cranial crushers by Pissing Razors, Skinlab, Pantera, Power Trip, Martyr AD, Hatebreed, Sworn Enemy, Strife, Amon Amarth, Nightrage, Darkane, Persefone, Allegaeon. And, rippin requests for Neurosis, Psycroptic, Boysetsfire.  Plus much more manly moustache insanity.
Explore a bit about Men's Health and how it relates to the mighty moustache as part of the original Movember movement, plus the charity it spawned and the diversity of programs it supports while exploring some of the most massive beards of metal and more from the mosh pit hell.
MPH is making poseurs hip on your fav socnet, so use @MPHnoise to follow along and bring you best moves for the Friday Night Mosh on Cygnus Radio @cygnusradio!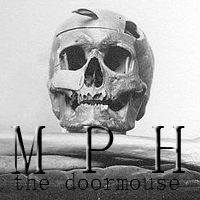 MPH is music, philanthropy and history in the mosh pit hell of metal, punk and hardcore. We are manipulating people's heads and making poseurs hip with a caustic concoction of the mouse presents heavy coming to you from the Isle of Misfit Toys.   Come for to mosh. Experience the pedagogy. Then, do your civic homework.  Conducted weekly by the doormouse, dmf for your melodic, percussive, harmony.