#MorePianoHappening is volume 2 of MPH: Music Philanthropy and History in the Mosh Pit Hell of Metal Punk and Hardcore on CygnusRadio.com, old school, free form programming.  The National Piano Month episode manipulates people's heads Friday 25 September beginning 22:00 USEDT the Isle of Misfit toys with the doormouse, dmf.
Tune in to #MorePianoHappening for a celebration of the pianoforte, harpsichord, organ, synthesizer and maybe even some keytar to tickle your ears.  Nasty new numbers by Imperial Triumphant, Katatonia, Nightwish, KMFDM, Sylosis.  Classic cranial crushers by the Gathering, Within Temptation, After Forever, Octavia Sperati, Ministry, Pitchshifter, Front Line Assembly, Dark Tranquility,  Mors Principium Est, Dark Tranquility, Scar Symmetry, Emperor And, rippin requests for Type O Negative, Lacuna Coil, Fear Factory, Soilwork. Plus much more.

Learn about National Piano Month and the history of the synth along with it's interesting impact in metal.  Plus find out how to give the next generation of gift of keyboards by supporting the efforts of the Piano Guild, NPPA & American College of Musicians (ACM) 
MPH is making poseurs hip on your fav socnet, so use @MPHnoise to follow along and bring you best moves for the Friday Night Mosh!
Imperial Triumphant "Excelsior" Alphaville (2020)
Katatonia "Flicker" City Burials (2020) 
the Gathering "New Mood Different Day" Nighttime Birds
Type O Negative "Love You To Death" October Rust 
Nightwish "Noise" Human II Nature (2020)
Octavia Sperati "Going North" Grace Submerged 
Within Temptation feat. Tarja Turunen "Paradise" Paradise 
After Forever "Emphasis" Decipher 
Lacuna Coil "Heaven's a Lie" Comalies 
KMFDM "Paradise"  (2020) 
Ministry "Just One Fix" Pslam 69
Pitchshifter "Genius" WWW
Front Line Assembly "Millennium" 
Fear Factory "Demanufacture" Demanufacture
Sylosis "Individa" Cycle of Suffering (2020)
Dark Tranquility "Pitiless" Atoma 
Mors Principium Est "Relcaim the Sun" Embers of a Dying World 
Before the Dawn "the Black" 4:17am
Scar Symmetry "Limits to Infinity" 
Soilwork "Death Resonance" DR
Emperor "Decrystallizing Reason" IX Equilibrium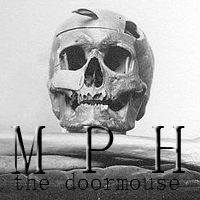 MPH is music, philanthropy and history in the mosh pit hell of metal, punk and hardcore. We are manipulating people's heads and making poseurs hip with a caustic concoction of the mouse presents heavy coming to you from the Isle of Misfit Toys.   Come for to mosh. Experience the pedagogy. Then, do your civic homework.  Conducted weekly by the doormouse, dmf for your melodic, percussive, harmony.