Viva La France! #MarchesPourlHonneur is volume 5 of MPH: Music Philanthropy and History in the Mosh Pit Hell of Metal Punk and Hardcore on Cygnus Radio. The French inspired episode manipulates people's heads Friday 16 October beginning 22:00 USEDT, from the Isle of Misfit toys, with the doormouse, dmf.
Tune in to #MarchesPourlHoneur to forget about fancy wine and cheese sophistication and experience the sonic insanity that is French mosh. Nasty new numbers by Exocrine, Faction S, Misanthrope, Abduction. Classic cranial crushers by Agressor, Deep in Hate, Atlantis Chronicles, Antropofago, Guerilla Poubelle, Tear of a Doll, Tagada Jones, Daitro, Birds in Row, WAITC, Temnein, Aeon Patronist, Fallen Voices, Inborn Suffering. And, rippin requests for Gorod, Anomie, Fractal Universe, Gojira. Plus much more.
Explore milestones in French History such as the execution of Marie Antoinette, Battle of Wattignies, Ulm & Lepzig, and the death of Antoine Laumet de La Mothe, sieur de Cadillac, Governor of Lousianna, and more. Then, learn about the connections of French and American heritage through the French American Cultural Foundation (facf) while getting your francomosh on. .
MPH is making poseurs hip on your fav socnet, so use @MPHnoise to follow along and bring you best moves for the Friday Night Mosh on Cygnus Radio @cygnusradio!
Aggressor "Negative Zone" Symposium of Rebirth (Antibes)
Exocrine "Maelstrom" Maelstrom (2020) (Bordeux)
Deep in Hate "Legions of the Weak" Origins of Inequality (Paris)
Atlantis Chronicles "Within the Massive Stream" Barton's Odyssey (Paris)
Antropofago "Antinfermo" a Propensity for Violence (Montpellier)
Gorod "Celestial Nature" a Maze of Recycled Creeds (Bordeux)
Faction S "Vivre et mourir" Noyau Dur (2020)
Guerilla Poubelle "Etre une Femme" Punk=Existance (Paris)
Tear of a Doll "Idiot" TOAD (Paris)
Tagada Jones "Zero de Conduite" Descente aux Enfants (Renne)
Daitro "Mes Chiffres" Des Cendres, Je Me Consume (Lyon)
Birds in Row "a Kid Called Dreamer" Cottubus (Laval)
WAITC "Empty Mailbox" Split (Laval)
Anomalie "Propriété d'une norme" ST (Orleans)
Misanthrope "Bâtisseur de cathédrales" Bâtisseur de cathédrales (2020) (Angers)
Temnein "Wrong Escape" White Stained Inferno (Metz)
Aeon Patronist "Piercing the Veil of the Lost" Through the Paths of Delusion (Saint Denis)
Fractal Universe "Parricidal Ghosts" Engram of Decline (Nancy)
Abduction "Dieu en soit garde" Jehanne (2020) (Versailles)
Fallen Voices "God is Gone Without Me" Fields of Cathartic Souls (Moselle)
Inborn Suffering "Slumber Assylum" Regression to Nothingness (Paris)
Gojira "L'enfant Sauvage" LES (Bayonne)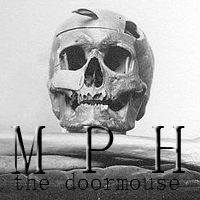 MPH is music, philanthropy and history in the mosh pit hell of metal, punk and hardcore. We are manipulating people's heads and making poseurs hip with a caustic concoction of the mouse presents heavy coming to you from the Isle of Misfit Toys.   Come for to mosh. Experience the pedagogy. Then, do your civic homework.  Conducted weekly by the doormouse, dmf for your melodic, percussive, harmony.