#MoonsPlanetsHeavens '21 is volume 16 of MPH: Music Philanthropy and History in the Mosh Pit Hell of Metal Punk and Hardcore on Cygnus Radio. Take a trip into the void while we manipulating people's heads this Friday 22 January beginning 22:00 USEST (10pnyc), from the Isle of Misfit toys, with the doormouse, dmf.
Tune into #MoonsPlanetsHeavens tonight to pierce the void of both inner- and outer-space as we mosh our way through the unknows while uncovering nasty new numbers by Ulcerate, Scars of the Flesh, Sepultura, plus classic cranial crushers by Behemoth, Cognitive, Psycroptic, the Summoned, Vektor, Infinite Earths, the Ocean, Entheos, Replicant, Contrarian, as well as rippin listener requests for Black Fast, Gigan and the mighty Black Sabbath
Explore the expanses space and the history of humans in it celebrating multiple Apollo and Space Shuttle mission anniversaries today while also learning how to help inspire the next generation of space travelers by supporting the work of the NASA Kid's Club while you get your Friday mosh on.
MPH is making poseurs hip on your fav socnet, so use @MPHnoise to follow along and bring you best moves for the Friday Night Mosh on Cygnus Radio @cygnusradio!
Black Sabbath "Into the Void" Master of Reality 
Ulcerate "Drawn into the Next Void" Stare into the Death & Be Still (2020) 
Behemoth "Ov Fire & The Void" 
Gigan "Inbetween, Throughout and from the Void" Undulating Waves 
Scars of the Flesh "Reaching into the Void" RITV (2020)
Cognitive "Torn from the Void" Matricide
Psycroptic "Momentum of the Void" As the Kingdom Drowns 
Black Fast "to Propagate the Void" Terms of Surrender 
Fallujah "the Void Alone" Dreamless
  the Summoned "Voids" If Only Minds Could Paint Pictures  
Vektor "Changing the Void" Terminal Redux 
Infinite Earths "Act 1. Into the Void" Into the Void
Sepultura "Raging Void' Quadra (2020) 
the Ocean "II: Archaean Eoarchaean – the Great Void" Precambrian 
Entheos "Form & Void" Primal
Replicant "(Spit) Into the Void' Negative Life
the End of All Reason "Aeons in the Void" Fragmented 
Contrarian "Ripped from the Void" To Perceive is to Suffer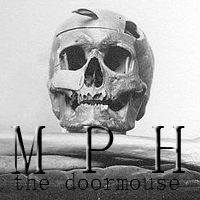 MPH is music, philanthropy and history in the mosh pit hell of metal, punk and hardcore. We are manipulating people's heads and making poseurs hip with a caustic concoction of the mouse presents heavy coming to you from the Isle of Misfit Toys.   Come for to mosh. Experience the pedagogy. Then, do your civic homework.  Conducted weekly by the doormouse, dmf for your melodic, percussive, harmony.