#MyPadawanHeadbangs '21 is volume 20 of MPH: Music Philanthropy and History in the Mosh Pit Hell of Metal Punk and Hardcore on Cygnus Radio. Celebrate the music my own younglings headbang to as wee will be manipulating people's heads this Friday 9 April beginning 22:00 USEDT (10pm nyc), from the Isle of Misfit toys, with the doormouse, dmf.
Tune into #MyPadawanHeadbangs tonight as we explore the songs my younglings picked out with nasty new(er) numbers by Alice Cooper, Anti-flag, Mors Principium Est plus classic cranial crushers by Iron Maiden, Judas Priest, Ozzy, Kansas, Rise Against, Green Day, the Clash, the Offspring, the Loved Ones, My Chemical Romance, AFI, Underoath, Alexisonfire, Norma Jean, Killswitch Engage, Sill Remains, Dark Tranquility, as well as rippin listener requests for Rush, H2O, Alesana, Soilwork and more.
The entire set is essentially culled from our regular rotation here at home, but my older padawan helped pick out some of the exact songs that will appear on tonight's show, so join us to explore what makes my padawan mosh in our work and how you can support the next generation of moshers with the work of Little Kids Rock with your own Friday night mosh.
MPH is making poseurs hip on your fav socials, so use @MPHnoise to follow along and bring you best moves for the Friday Night Mosh on Cygnus Radio @cygnusradio tune in direct at http://108.163.245.230:8026/stream
Full Playlist:
Alice Cooper "Social Debris" Detroit Stories (2021)
Iron Maiden "Wickerman" Brave New World
Judas Priest "Firepower" Firepower
Ozzy "No More Tears" NMT
Kansas "Cary On My Wayward Son" Leftoverature
Led Zeppelin "Immigrant Song" III
Rush "Bastille Day" Caress of Steel 
Antiflag "Hate Conquors All " 2020 Vision (2020) 
Rise Against "Make It Stop" Endgame
Green Day "American Idiot" AI
the Clash "White Riot" TC
the Offspring "The Kids Aren't Alright" 
the Loved Ones "Breathe In" Keep Your Heart
H2O "One Life One Chance" FTTW
My Chemical Romance "Welcome to Black Parade" BP
AFI "The Leaving Song, pt II" Sing the Sorrow
Underoath "It's Dangerous Business Walking Out Your Front Door" the Illusion of Safety
Alexisonfire "Pulminary Archery" AOF
Norma Jean "Blueprints for Future Homes" Redeemer
Alesana "the Thespian" Annabel I: the Emptiness
Killswitch Engage "Rose of Sharon" the End of Heartache
Still Remains "Recovery" If Love Were Born to Die
Dark Tranquility "Monochromatic Stains" Damage Done
Soilwork "Death Resonance" DREP 
Mors Principium Est "Rebirth" Seven (2020)
Faith No More "Falling to Pieces" the Real Thing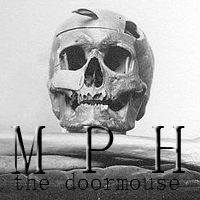 MPH is music, philanthropy and history in the mosh pit hell of metal, punk and hardcore. We are manipulating people's heads and making poseurs hip with a caustic concoction of the mouse presents heavy coming to you from the Isle of Misfit Toys.   Come for to mosh. Experience the pedagogy. Then, do your civic homework.  Conducted weekly by the doormouse, dmf for your melodic, percussive, harmony.