#MendingPollutedHabitats is volume 22 of MPH: Music Philanthropy and History in the Mosh Pit Hell of Metal Punk and Hardcore on Cygnus Radio. Enjoy environmental inspired metal for Arbor Day as we manipulate people's heads this Friday 30 April beginning 22:00 USEDT (10pm nyc), from the Isle of Misfit toys, with the doormouse, dmf.
Tune into #MendingPollutedHabitats tonight as we explore man's ruin of Earth and the hopes of the green movement including nasty new numbers by Godeater and Amaranthe plus classic cranial crushers from Rush, Ozzy, Nevermore, Devin Townsend, Metallica, Megadeth, Testament, Nuclear Assault, Cattle Decapitation, Fit for an Autopsy, Napalm Death, Lamb of God, Gojira, Parkway Drive as well as rippin listener requests for TessarecT, Sacred Reich, Sepultura, August Burns Red.
Learn about the history of Arbor Day and the environmental movement as well as how to celebrate with the Arbor Day Foundation while getting your friday green mosh on.
MPH is making poseurs hip on your fav socials, so use @MPHnoise to follow along and bring you best moves for the Friday Night Mosh on Cygnus Radio @cygnusradio tune in direct at http://108.163.245.230:8026/stream
The exact list looks like this"
Rush "Trees" Hemispheres  
Ozzy "Mother Earth Revelation" Blizzard of Ozz
Nevermore "Matricide" In Memory
Devin Townsend "Earth Day" 
 TesseracT "Eden, 2.0″ Perspective   
Metallica "Blackened" And Justice For All 
 Atheist "Mother Man" Unquestionable Presence    
Megadeth "Countdown to Extinction" CTE
Testament "Greenhouse Effect" Practice What You Preach
Nuclear Assault "Critical Mass" Handle With Care 
Sacred Reich "Crimes Against Humanity" the American Way
Cattle Decap "Manufactured Extinction" the Anthropocene Extinction  
Fit for an Autopsy "Black Mammoth" the Great Collapse    
Godeater "Silent Spring" All Flesh is Grass 
Napalm Death "On the brink of Extinction" Time waits for no slave
Sepultura "Biotech Is Godzilla" Chaos AD   
Lamb of God "Reclamation" Wrath  
Gojira "Global Warming" From Mars to Sirius 
Parkway Drive "Dark Days" Atlas   
August Burns Red "Carbon Copy"  Phantom Anthem 
Amanarthe feat. Angela Glassow "Do or Die"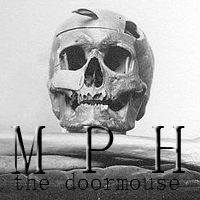 MPH is music, philanthropy and history in the mosh pit hell of metal, punk and hardcore. We are manipulating people's heads and making poseurs hip with a caustic concoction of the mouse presents heavy coming to you from the Isle of Misfit Toys.   Come for to mosh. Experience the pedagogy. Then, do your civic homework.  Conducted weekly by the doormouse, dmf for your melodic, percussive, harmony.