#MassivePercussiveHammers is volume 23 of MPH: Music Philanthropy and History in the Mosh Pit Hell of Metal Punk and Hardcore on Cygnus Radio.  Lay down the massive beats for International Percussion Month as we manipulate people's heads this Friday 7 May beginning 22:00 USEDT (10pm nyc), from the Isle of Misfit toys, with the doormouse, dmf.
Tune into #MassivePercussiveHammers tonight as we explore the power of percussion and the musical destruction of drummers including nasty new numbers by Evergrey, Unflesh, Juan Bond, Gojira, Puya plus classic cranial crushers from Iron Maiden, Dream Theater, Periphery the Contortionist, Cryptopsy, Death, Atheist, Obscura, Rolo Tomassi, the Dillinger Escape Plan, Norma Jean, Sepultura, Arka'n, Folly, as well as rippin listener requests for  Cattle Decapitation, Converge, Candira, Deep Purple and more
Learn more about percussionists in metal and your hosts history with the instrument as well as how to support the next generation of massive percussive hammers with the Percussive Arts Society while you get your drum inspired mosh on this Friday night.
MPH is making poseurs hip on your fav socials, so use @MPHnoise to follow along and bring you best moves for the Friday Night Mosh on Cygnus Radio @cygnusradio tune in direct at http://108.163.245.230:8026/stream
Be sure to come back after this show to pick up the detailed playlist and archive file to listen again!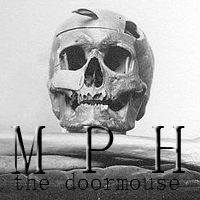 MPH is music, philanthropy and history in the mosh pit hell of metal, punk and hardcore. We are manipulating people's heads and making poseurs hip with a caustic concoction of the mouse presents heavy coming to you from the Isle of Misfit Toys.   Come for to mosh. Experience the pedagogy. Then, do your civic homework.  Conducted weekly by the doormouse, dmf for your melodic, percussive, harmony.