#MousePresentsHeavy is volume 32 of MPH: Music Philanthropy and History in the Mosh Pit Hell of Metal Punk and Hardcore on Cygnus Radio.  Join me for the annual musical celebration of the mouse, tonight 10 September beginning 22:00 USEDT (10pm nyc), from the Isle of Misfit toys, with the doormouse, dmf.
Tune into #MousePresentsHeavy tonight as we celebrate both the 1 year anniv of broadcasting on Cygnus AND my birthday by moshing our way through nasty new numbers by  Mastodon, Iron Maiden, the Crown, Voyd, Decapitated plus classic cranial crushers from Primal Fear, Herod, Nevermore, At the Gates, Soilwork, Edge of Sanity, Darkthrone, Opeth, Emperor, Atheist, Suffocation, Crypotpsy as well as rippin listener inspired songs by Judas Priest, Carcass, Death, Rolo Tomassi and more.
Learn some of the history of of how the doormouse got into music and DJing as well as what you can do to help the next generation of musicians get their start by keeping music alive in our schools with the Mr. Holland's Opus Foundation
MPH is making poseurs hip on your fav socials, so use @MPHnoise to follow along and bring you best moves for the Friday Night Mosh on Cygnus Radio @cygnusradio tune in direct at http://108.163.245.230:8026/stream
Be sure to come back after this show to pick up the detailed playlist and archive file to listen again!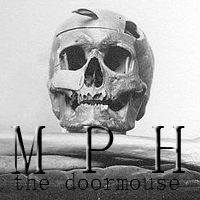 MPH is music, philanthropy and history in the mosh pit hell of metal, punk and hardcore. We are manipulating people's heads and making poseurs hip with a caustic concoction of the mouse presents heavy coming to you from the Isle of Misfit Toys.   Come for to mosh. Experience the pedagogy. Then, do your civic homework.  Conducted weekly by the doormouse, dmf for your melodic, percussive, harmony.