#MakingPoseursHip is volume 41 of MPH: Music Philanthropy and History in the Mosh Pit Hell of Metal Punk and Hardcore on Cygnus Radio.  Join us for a celebration of nine years of MPH in all it's forms, tonight, Friday 14 January beginning 22:00 USEDT (10pm nyc), from the Isle of Misfit toys, with the doormouse, dmf.
Tune into #MkaingPoseursHip as we experience artists and songs that are the cornerstone to the program and it's infamous DJ, including classic cuts by  Anthrax, Testament, Kreator, Metallica, Boysetsfire, Martyr AD, Vision of Disorder, Crisis, the Dillinger Escape Plan, Rolo Tomassi, Cryptopsy, Meshuggah, Inferi, Queensryche, Iron Maiden, Dream Theater, Byzantine, Living Colour as well as rippin requests for Voivod, Pantera, Most Precious Blood, Death, Soilwork and more.
Learn some of the historical backstory of how MPH became the musical mayhem it is today as well as fulfil the philanthropic goal by learning how you can help those who have hearing impairments enjoy music as well through the work of Music & the Deaf: https://www.matd.org.uk/ while we get our metal punk and hardcore mosh on
MPH is making poseurs hip on your fav socials, so use @MPHnoise to follow along and bring you best moves for the Friday Night Mosh on Cygnus Radio @cygnusradio tune in direct at http://108.163.245.230:8026/stream Be sure to come back after this show to pick up the detailed playlist and archive file to listen again!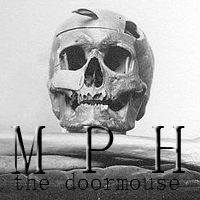 MPH is music, philanthropy and history in the mosh pit hell of metal, punk and hardcore. We are manipulating people's heads and making poseurs hip with a caustic concoction of the mouse presents heavy coming to you from the Isle of Misfit Toys.   Come for to mosh. Experience the pedagogy. Then, do your civic homework.  Conducted weekly by the doormouse, dmf for your melodic, percussive, harmony.