#MythicallyPortentousHymns is volume 49 of MPH: Music Philanthropy and History in the Mosh Pit Hell of Metal Punk and Hardcore on Cygnus Radio. Join us for some true terror of the slasher and superstition kind, tonight, Friday 13 May beginning 22:00 USEDT (10pm nyc), from the Isle of Misfit toys, with the doormouse, dmf.
Tune into #MythicallyPortentousHymns for the our Jason Voorhees celebration of Friday the 13th terror with classic cranial crushers from Testament, Anacrusis, Armored Saint, Bolt Thrower, Kreator, Vital Remains, Capharnaum, Buried Inside, Sabaton, Animosity, Beneath the Massacre, Antagony, Gigan, Protest the Hero, the Juliet Massacre, Enfold Darkness, Aborted, Kataplexis and ripping requests of the more modern from Caustic Wound, Humanity's Disgrace, Deeds of Flesh, Inferi and more.
Learn about the religious superstitions that helped make Friday the 13th the kind of legendary evil that eventually birthed an iconic slasher and and franchise of terror as well as how you can help keep religious superstitions out of government with the Freedom From Religion Foundation: ffrf.org
MPH is making poseurs hip on your fav socials, so use @MPHnoise to follow along and bring you best moves for the Friday Night Mosh on Cygnus Radio @cygnusradio tune in direct at http://108.163.245.230:8026/stream Be sure to come back after this show to pick up the detailed playlist and archive file to listen again!
#MythicallyPortentousHymns  CRE#49 full playlist:
Humanity's Disgrace "Never Ending Terror" Echos of Oblescenece 
Inferi "Spellbound Unearthed Terror" Of Sunless Realms 
Enfold Darkness "Terror of a Perilous Quest" Adversary Omnipotent 
Beneath the Massacre "Reign of Terror" Dystopia 
Animosity "Terrorstorm" Animal 
Aborted "TerrorVision" TerrorVision
Antagony "Terror" Days of Night 
Gigan "Vespelmadeen Terror" Quasi-hallucinogenic Sonic Landscapes  
Vital Remains "Frozen Terror" Let Us Prey
Deeds of Flesh "Terror" Nucleus 
Kataplexis "Terrors" Kataplexis 
Capharnaum "Night Terror" Reality Only Fantasized 
Bolt Thrower "Through the Eyes of Terror" Realm of Chaos: Slaves to Darkness
Caustic Wound "Grinding Terror" Grinding Terror
the Juliet Massacre "the World of Terror" Pray for an Afterlife 
Anacrusis "R.O.T. (Reign of Terror)" Hindsight: Suffering Hour Revisited 
Testament "Reign of Terror" First Strike: Still Deadly
Kreator "Terror Zone" Coma of Souls
Sabaton "Reign of Terror" Primo Victoria 
Armored Saint "Terror" Raising Fear 
Protest the Hero "the Reign of Unending Terror" Scurrilous 
Buried Inside "Terrortourismology" Suspect symmetry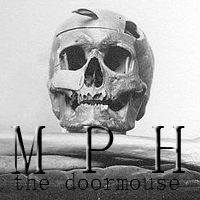 MPH is music, philanthropy and history in the mosh pit hell of metal, punk and hardcore. We are manipulating people's heads and making poseurs hip with a caustic concoction of the mouse presents heavy coming to you from the Isle of Misfit Toys.   Come for to mosh. Experience the pedagogy. Then, do your civic homework.  Conducted weekly by the doormouse, dmf for your melodic, percussive, harmony.