#MaplePoutineHockey is volume 52 of MPH: Music Philanthropy and History in the Mosh Pit Hell of Metal Punk and Hardcore on Cygnus Radio. Join us for a crushing Canadian show, tonight, Friday 1 July beginning 22:00 USEDT (10pm nyc), from the Isle of Misfit toys, with the doormouse, dmf.
Tune into #MaplePoutineHockey for a celebration of music as diverse as Canada itself featuring nasty new numbers by Voivod, Handheld, Acanthosis, RGRSS, Eternal Closure, classic cranial crushers from Grade, Moneen, White Lung, Deviant Process, Beyond Creation, Gorguts, Despised Icon, Archspire, Neuraxis, the Agonist, Karkaos, Sins of Sorrow, plus rippin listener requests for Alexisonfire, Kataklysm, Cryptopsy, Unleash the Archers, Rush and more
Embrace the maple, poutine and hockey heritage of Canada while looking at the origins of Canada Day and other crazy Canadian lore before we learn how to honor the peoples of North America prior to colonization with www.firstnations.org
MPH is making poseurs hip on your fav socials, so use @MPHnoise to follow along and bring you best moves for the Friday Night Mosh on Cygnus Radio @cygnusradio tune in direct at http://108.163.245.230:8026/stream Be sure to come back after this show to pick up the detailed playlist and archive file to listen again!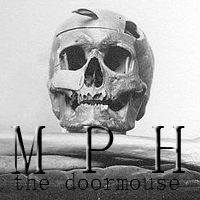 MPH is music, philanthropy and history in the mosh pit hell of metal, punk and hardcore. We are manipulating people's heads and making poseurs hip with a caustic concoction of the mouse presents heavy coming to you from the Isle of Misfit Toys.   Come for to mosh. Experience the pedagogy. Then, do your civic homework.  Conducted weekly by the doormouse, dmf for your melodic, percussive, harmony.