#MoshesPerHour is volume 55 of MPH: Music Philanthropy and History in the Mosh Pit Hell of Metal Punk and Hardcore on Cygnus Radio. Join us the annual pit-tastic celebration of the rite (or right) of moshing, tonight, Friday 12 August beginning 22:00 USEDT (10pm nyc), from the Isle of Misfit toys, with the doormouse, dmf.
Tune into #MoshesPerHour as we explore songs to circle pit, windmill and wall of death to, including nasty new numbers by Nightrage, Arch Enemy, RGRSS, Oceans of Illusion, Rolo Tomassi, Norma Jean, Lamb of God, Vein, classic cranial crushers from Kreator, Testament, the Haunted, Car Bomb, Neck, Ion Dissonance, Varials, Botch, the Dillinger Escape Plan, Unearth, August Burns Red, Bleeding Through, plus rippin listener requests for Pantera, Machine Head and more
While you're moshing your way through several decades of pit-able anthems you'll also learn about the United Nations International Youth Day 2022: Intergenerational Solidarity and Creating a World for All Ages out of the pit while keeping the respect for intergenerational dance inspiration.
MPH is making poseurs hip on your fav socials, so use @MPHnoise to follow along and bring you best moves for the Friday Night Mosh on Cygnus Radio @cygnusradio tune in direct at http://108.163.245.230:8026/stream Be sure to come back after this show to pick up the detailed playlist and archive file to listen again!
Pantera "Suicide Note, pt 2" the Great Southern Trendkill
Nightrage "Abyss Rising" Abyss Rising (2022)
Kreator "Totalitarian Terror" God of Violence
Testament "the Formation of Damnation" tfod
the Haunted "Bullet Hole" the Haunted
Arch Enemy "Sunset over the Empire" Deceivers (2022) 
RGRSS "Wrong Wire" a World of Concern (2022)
Car Bomb "Scattered Sprites" Mordial 
Neck "Stingmask ii" Should My Fist Eye
Ion Dissonance "the Surge" Minus the Herd
Oceans of Illusions feat. David Ricco "Feedlot" (2022)
Rolo Tomassi "Drip" Where Myth Becomes (2022)
Varials "Common Enemies" Failure Control
Botch "to Our Friends in the Great White North" We are the Romans
the Dillinger Escape Plan "43% Burnt" Calculating Infinity 
Norma Jean "Spearmint Revolution" Deathrattle Sing for Me (2022)
Lamb of God "Nevermore" Omens (2022)
Unearth "the Great Dividers" the Oncoming Storm
August Burns Red "Up Against the Ropes" Messengers
Bleeding Through "Our Enemies" Portrait of the Goddess
Vein.fm "Hellnight" the World is going to Ruin You 
Machine Head "Davidian" Burn My Eyes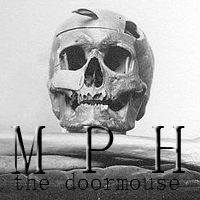 MPH is music, philanthropy and history in the mosh pit hell of metal, punk and hardcore. We are manipulating people's heads and making poseurs hip with a caustic concoction of the mouse presents heavy coming to you from the Isle of Misfit Toys.   Come for to mosh. Experience the pedagogy. Then, do your civic homework.  Conducted weekly by the doormouse, dmf for your melodic, percussive, harmony.