#WHMPH is volume 68 of MPH: Music Philanthropy and History in the Mosh Pit Hell of Metal Punk and Hardcore on Cygnus Radio. Join us for a women's history month inspired episode, Friday 17 March beginning 22:00 USEST (10pm nyc), from the Isle of Misfit toys, with the doormouse, dmf.
Tune into for #WHMPH to experience the influence of women on mosh with nasty new numbers by the Agonist, Entheos, Ad Infinitum, Ithaca, plus classic cranial crushers from Devil Within, Karkaos, Once Human, Nervosa, Kassogtha, the Gathering, Lacuna Coil, After Forever, Bloodlined Calligraphy, Walls of Jericho, All for Nothing, Gel, and rippin requests for Crisis, Arch Enemy, Fuck the Facts, Madder Mortem, Anomie, Rolo Tomassi and more.
Learn about the Campfire Girls, founded today back in 1910, as the first interracial, non-sectarian American organization for girlsand how you can support their continuing mission to create powerful youth experiences in their current incarnation as the Campfire Foundation, campfire.org.
MPH is making poseurs hip on your fav socials, so use @MPHnoise to follow along and bring you best moves for the Friday Night Mosh on Cygnus Radio @cygnusradio tune in direct at   http://audio.cygnusradio.com:8026/stream   Be sure to come back after this show to pick up the detailed playlist and archive file to listen again! Check out the old epis  www.cygnusradio.com/category/mph/  and www.mixcloud.com/MPHnoise/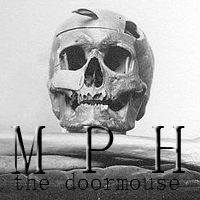 MPH is music, philanthropy and history in the mosh pit hell of metal, punk and hardcore. We are manipulating people's heads and making poseurs hip with a caustic concoction of the mouse presents heavy coming to you from the Isle of Misfit Toys.   Come for to mosh. Experience the pedagogy. Then, do your civic homework.  Conducted weekly by the doormouse, dmf for your melodic, percussive, harmony.