#MemorializingPatrioticHeroes is volume 74 of MPH: Music Philanthropy and History in the Mosh Pit Hell of Metal Punk and Hardcore on Cygnus Radio. Warriors and wartime inspired mosh in memory of the fallen heroes Friday 26 May beginning 22:00 USEST (10pm nyc), from the Isle of Misfit toys, with the doormouse, dmf.
Tune in for the annual #MemorializingPatrioticHeroes as we mosh on the frontlines to with nasty new numbers by Obituary, Krisiun, Seventh Wonder, classic cranial crushers from Hail of Bullets, Bolt Thrower, Phaze I, Carcariass, Omnium Gatherum, Amon Amarth, War of Ages, Sodom, Slayer, Sepultura, Kreator, Saxon, Seventh Wonder, Sabaton, Unleash the Archers, and rippin requests for Metallica, Iron Maiden, the Bouncing Souls, Rise Against and more
Take a look back at the wars inspiring the memorialization of those who died from them as part of learning about the history their different days and then how you can help spread peace to avoid the causalities of unnecessary war through supporting peacedevelopmentfund.org
MPH is making poseurs hip on your fav socials, so use @MPHnoise to follow along and bring you best moves for the Friday Night Mosh on Cygnus Radio @cygnusradio tune in direct at   http://audio.cygnusradio.com:8026/stream   Be sure to come back after this show to pick up the detailed playlist and archive file to listen again! Check out the old epis  www.cygnusradio.com/category/mph/  and www.mixcloud.com/MPHnoise/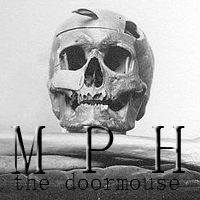 MPH is music, philanthropy and history in the mosh pit hell of metal, punk and hardcore. We are manipulating people's heads and making poseurs hip with a caustic concoction of the mouse presents heavy coming to you from the Isle of Misfit Toys.   Come for to mosh. Experience the pedagogy. Then, do your civic homework.  Conducted weekly by the doormouse, dmf for your melodic, percussive, harmony.