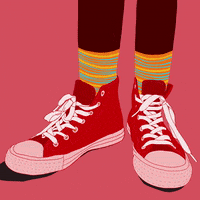 we didn't ask to be here…it just happened.
(n.b. : your belief system may vary in its opinion of the randomness of life)
and since we're here anyhow , isn't music one of the things that just makes life better? it's all a mystery, sure , but isn't the mystery better if you can tap your feet to it?
the allison transmission-made fresh daily
Smack Dab In the Middle Ry Cooder
Middle Passage The Neville Brothers
Ball Of Confusion (That's What The World Is Today)The Neville Brothers
Middle Of The Road The Pretenders
Middle Of The Night Zoo Front
Middle Man Living Colour
Let's Eat (Real Soon) Hatfield the North
Church [Live] Lyle Lovett
Snack Attack Godley& Creme
Good Morning, Mr. Afternoon Joe Flood
Maybe Cosmo & Bobo
wayback 11.20
Such A Night Dr. John
The City Care Forgot Dr. John
Bob Hope Thanksgiving ID
Notes From An Artist
The Hand That Changed Its Mind Dr. John
Walk Away James Gang
Welcome To The Club Joe Walsh
B.B. King Medley: A) Sweet Little Angel B) It's My Own Fault Duane Allman
Statesboro Blues (Live) Allman Brothers
Spirit In The Sky Norman Greenbaum
Got My Mind Set On You George Harrison
Work It Out Jim Horn
Butterfly Jon Batiste
More Than a Love Song Black Pumas
This Isn't Helping (feat. Phoebe Bridgers) The National
love you for listening