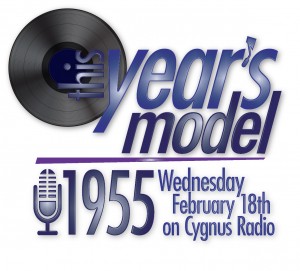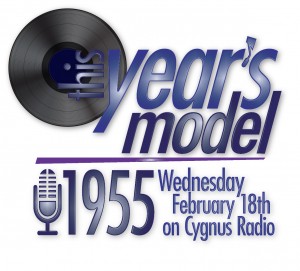 So much much for 1955. Obviously, I'm biased, but I've been really delighted at the series so far, and how much great music I've been able to squeeze in. This is one of those weeks where I'll listen to this as a playlist throughout the year. When Dave Brubeck and the Everly Brothers are relegated to the bonus section, that's a good sign that I had a lot more music than I had time for this week.
Notable Notes:
Best Song You Might Not Have Known Was A Cover When Dave Edmunds Did It: "I Hear You Knockin'" by Smiley Lewis.
Best Eponymous Song: Bo Diddley's "Bo Diddley." You know you're doing ok when Buddy Holly, no slouch himself as a songwriter, later covers the song you named after yourself.
Most Abrupt Transformation: Tennessee Ernie Ford, who just last week was doing the corny "Blackberry Boogie" steps it up considerably by releasing the best recording of his career in "Sixteen Tons."
Best Song You Really Should Have Known Was A Cover When Jay-Z Did It: "I Got A Woman" by Ray Charles, later appropriated into the song "Gold Digger," even though Mr. Charles is clearly the one borrowing money in the original.
This Year's Model 1955
01. Angel Band – The Stanley Brothers
02. Rock Love – Eddie Fontaine
03. I Hear You Knockin' – Smiley Lewis
04. The Elephant's Tango – Cyril Stapleton
05. Mr. Sandman – The Chordettes
06. Tutti Frutti – Little Richard
07. Seventeen – Boyd Bennett
08. Cry Me A River – Julie London
09. Oh My – Sarah Vaughan
10. I Wished On The Moon – Billie Holiday
11. Turn Around – Carl Perkins
12. Smokey Joe's Cafe – The Robins
13. In My Diary – The Moonglows
14. Bo Diddley – Bo Diddley
15. Ain't That A Shame – Fats Domino
16. I Forgot to Remember to Forget – Elvis Presley
17. St. Louis Blues – Jo Stafford
18. Things I Did For You – Clifton Chenier
19. One Alone – Dizzy Gillespie & Stan Getz
20. Ko Ko Mo – Gene & Eunice
21. Day-O – Harry Belafonte
22. Flip, Flop & Fly – Big Joe Turner
23. Tweedlee Dee – LaVern Baker
24. Mambo Cillun – John Lee Hooker
25. I've Got A Woman – Ray Charles
26. Dance With Me Henry – Georgia Gibs
27. What'cha Gonna Do – Clyde McPhatter
28. Hands Off – Jay McShann & Priscilla Bowman
29. Feel So Good – Shirley & Lee
30. You're Undecided – Johnny Burnette
31. If I Could Be Loved By You – The Clovers
32. Six to Eight – Stick McGhee
33. Sixteen Tons – Tennessee Ernie Ford
34. The Prisoner's Song – Kay Starr
35. Muskrat Ramble – The McGuire Sisters
36. Why Don't You Write Me – The Jacks
37. Be With Me Jesus – Sam Cooke & The Soul Stirrers
38. Earth Angel – The Penguins
39. Two Bass Hit – Miles Davis
40. Rock-Rock Ola – Merrill Moore
41. Rock 'n' Roll Call – Louis Jordan
42. Story Untold – The Nutmegs
43. At My Front Door (Crazy Little Mama) – The El Dorados
44. Burn That Candle – Bill Haley & The Comets
45. Maybellene – Chuck Berry
46. Ling Ting Tong – Five Keys
47. Hummingbird – Les Paul & Mary Ford
48. Only You – The Platters
49. See You Later, Alligator – Bobby Charles
Bonus Material!
50. Swingin' – Clifford Brown and Max Roach
51. Keep A-Lovin' Me – The Everly Brothers
52. The Great Pretender – The Platters
53. Please Remember – The Four Freshmen
54. Well I Tried – Screamin' Jay Hawkins
55. Pledging My Love – Johnny Ace
56. My Babe – Little Walter
57. Heart of Stone – Fontaine Sisters
58. Plantation Boogie – Pee Wee King
59. The Wall Flower (Roll With Me, Henry) – Etta James & The Roots Band
60. Cherry Pink and Apple Blossom White – Perez Prado
61. The Duke – Dave Brubeck
62. It's Love Baby – Ruth Brown
63. I'll Be Home – The Flamingos
64. Don't Start Me To Talkin' – Sonny Boy Williamson
65. Reconsider Baby – Lowell Fulson
66. When You Dance – The Turbans
67. Tear At The Grand Ole Opry – Wanda Jackson